THE NORWEGIAN FESTIVAL OF LITERATURE
Next festival: 25th to 30th of May 2021!
The festival looks to the Nordics.
Read more
"The outcome of festivals like this, is usually that it aquaints more readers with a wider assortment of writers and books. People come to these things to discover."
Recordings from the festival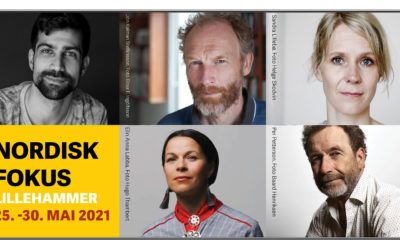 Scandinavian authors such as Lena Andersson (SE), Kirsten Thorup (DK), Iben Mondrup (DK / Greenland), Sandra Lillebø, Jón Kalman Stefánsson (IS), Per Petterson, Elin Anna Labba (SE), Bergsveinn Birgisson (IS), Kjell Westö (FI), Zeshan Shakar, Katarina von Bredow (SE),...